Many people want to purchase furniture that is timeless and won't go out of style.
Unfortunately, most people do not understand what furniture is timeless.
The simplest way to determine if something is timeless is to look at high quality furniture made decades or centuries ago (note that I wrote high quality, not necessarily high priced).
If it was made decades ago and has been in style from then until now, then it is timeless. If it was in style back then, but went out of style, and is now in style again, then it is not timeless.
When looking for timeless furniture, one way to obtain it is by purchasing antiques.
There are also new timeless furniture pieces available for sale.
Here are a few examples of timeless furniture that should not go out of style, as well as furniture that many people think is timeless but isn't.
photo courtesy of Mr.TlnDC flickr.com/photos/mr_t_in_dc/3519722825/
(Disclaimer - This website contains affiliate links, meaning I get a small commission for purchases made through the links that offsets the fees associated with publishing this blog, however you will not pay any additional cost)
Trendy vs. Timeless - Round Dining Tables
See if you can pick the one that is timeless and the one that isn't.
Table #1 is a pretty 60" diameter round table with a distressed paint finish that currently retails for about $1,400. It would look lovely in a bohemian or farmhouse style home.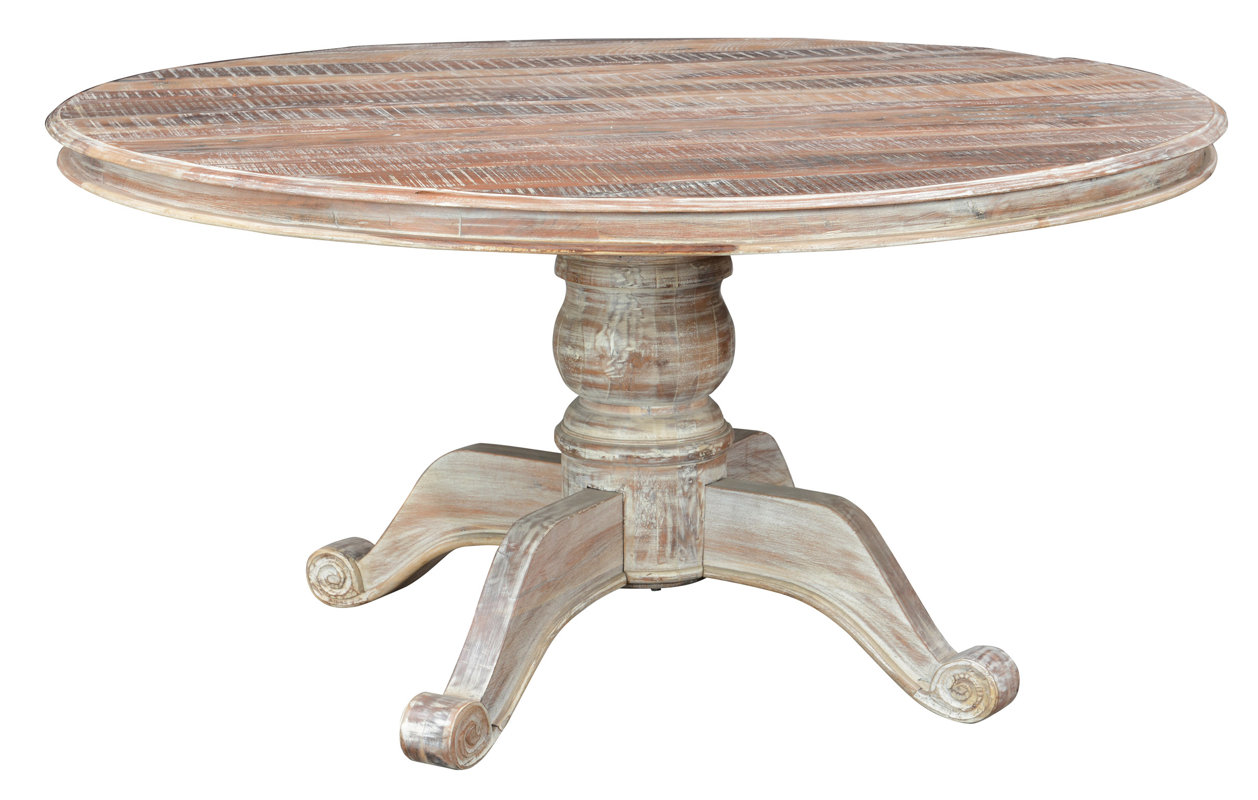 Table #2 is also a pretty 60" round table that currently retails for about $1,400. It would look lovely in a home with a traditional or eclectic aesthetic.
Can you tell which one is timeless?
Both have a similar shape and size.
Both are about the same price.
The big difference is the finish.
Distressed paint finishes are never timeless.
There is nothing wrong with furniture having a distressed paint finish, however it is trendy, not timeless, so be prepared for it to go out of style in 10 years.
Disclaimer - If something has been slightly distressed over the years from being used, then it might still be timeless.
Trendy vs. Timeless - 4 Poster Beds
Note - if you are looking for an antique queen or king sized bed, you won't be able to find one. If you think you found one, then it is an antique reproduction or has been modified from its original shape. King and queen sizes were not introduced until after 1940.
Bed #1 is a 4 poster bed in an elegant wood finish with some detail carvings. It currently retails for about $3,000, however it is sold exclusively through interior designers.
Bed #2 is a 4 poster bed that retails for about $2,400. It has marble inlays, intricate carvings, and gold accents.