I often get asked what the "secret formula" is to arranging pillows on a sofa.
Guess what - there isn't one.
There is not one correct way to arrange pillows on a sofa because there are many different ways that all look great.
But since you asked, I will explain to you the most popular way that I (and many others) like to arrange pillows.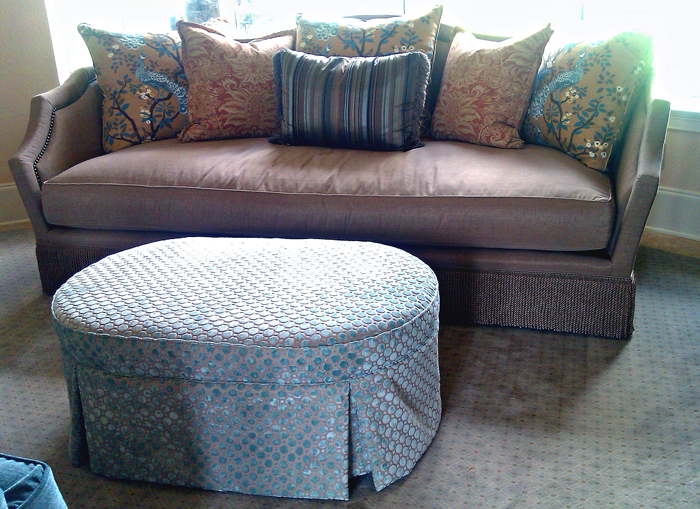 photo courtesy of Posh Surfside flickr.com/photos/kerryanndame/6200724362/
As you can see from the photo above, start by putting 2 large matching pillows (perhaps 20" square) in the corners of your sofa.
After that, add 2 slightly smaller matching pillows (perhaps 18" square) on top.
Finish arranging the pillows on your sofa by putting a smaller rectangular shaped pillow in the middle, however this is optional.
The photo above shows a pillow that matches the 2 largest pillows behind the rectangular pillow, however it is not very common.
Here are a few designer tips:
1) You must be able to sit on your sofa with the pillows in place. It is better to go without decorative sofa pillows than to have a sofa that you cannot sit on or always feel the need to move a pillow in order to be comfortable.

2) Do not get pillows that are too small because they will make your sofa look cheap and out of scale.

3) Feel free to swap pillows throughout the year seasonally. Also consider keeping the pillows, but getting different pillow covers.

4) Feel free to add a throw blanket for an extra designer touch.

5) Swap pillows from other sofas and try many different combinations to find the arrangement that works best for you and your sofa.

6) Don't hesitate to go a little crazy with the pattern or color of your sofa pillows while keeping your sofa neutral.
Pillows are relatively inexpensive to replace every few years when your tastes change.
Don't be boring or predictable!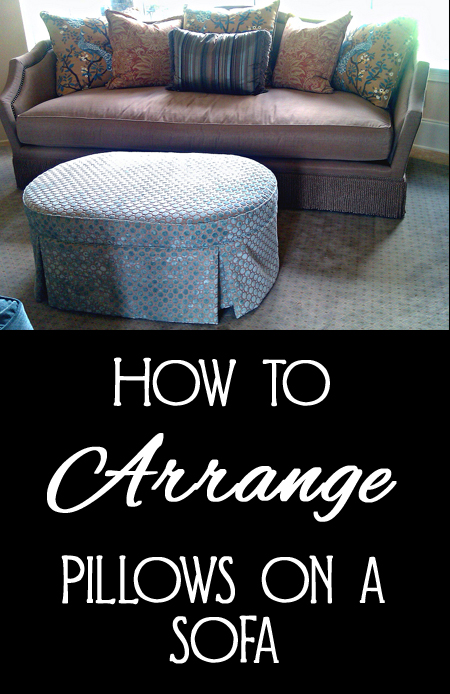 photo courtesy of Posh Surfside flickr.com/photos/kerryanndame/6200724362/
Save