Almost everyone feels that they do not have enough closet space. One way to get more closet space is to rework your current closet storage to be more efficient. While working on your closet layout, you should also consider some simple changes to make your closet more attractive and organized. Here are a few ways to upgrade your closet without having to do a complete remodel.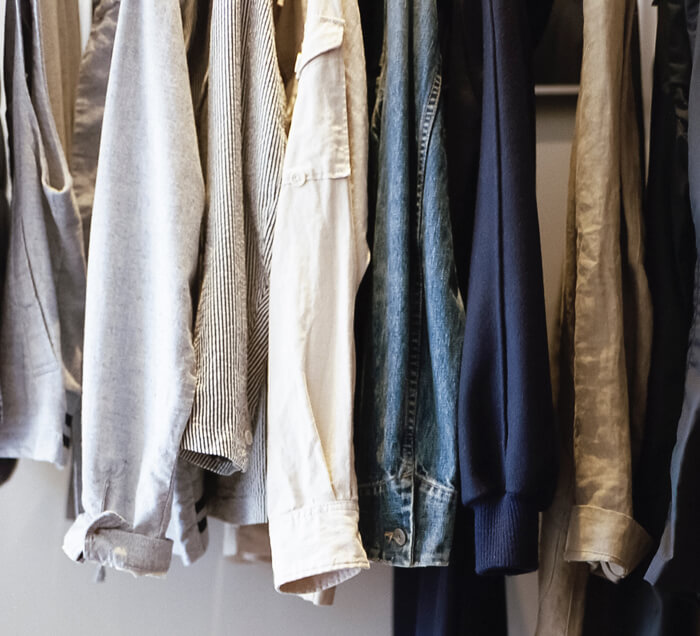 photo courtesy of Crew unsplash.com/search/closet?photo=EMWgB-BTyh0
(Disclaimer - This post contains affiliate links, meaning I get a small commission for purchases made through the links that offsets the fees associated with publishing this blog, however you will not pay any additional cost).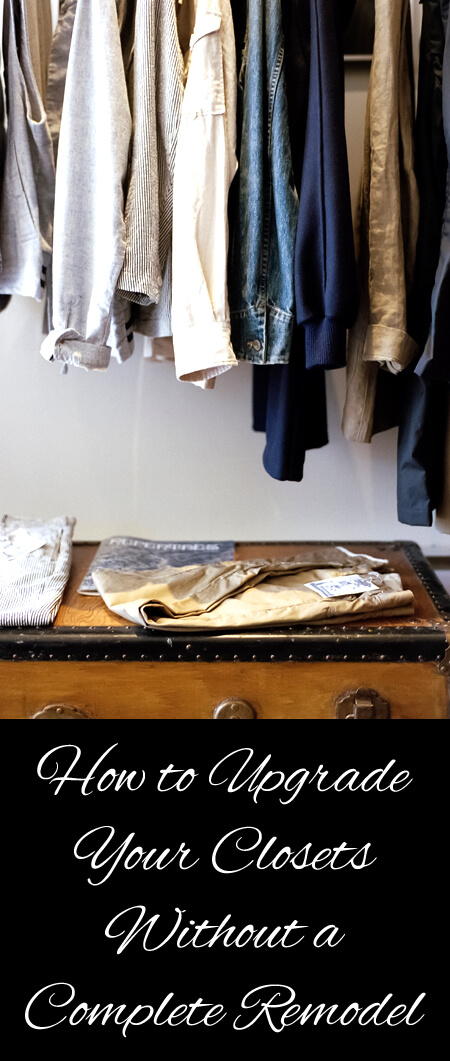 photo courtesy of Crew unsplash.com/search/closet?photo=EMWgB-BTyh0Purge
If there are any clothes/shoes/accessories in your closet that do not currently fit, remove them and either box them up to keep in case they may fit one day or give them away.
If any items require mending or repair, remove them from your closet until they are fixed.
Also remove any item that you have not worn in a long time and donate it.
Everything in your closet is taking up valuable real estate, so do not waste space on items that you are never going to wear, even if you paid a lot of money for them.
Organize
When you put items back in your closet, put like items together. You should have different sections for casual, business, and formal shirts, shorts, pants, jeans, skirts, jackets, coats, sweaters, and dresses.
Evaluate Storage Requirements
Go through all of your clothes and determine how much long hanging space (for long dresses) and how much short hanging space (for shirts and skirts) that you need.
If you do not need that much long hanging space, then you might be able to upgrade your closet by adding an additional rod below your current long hanging rod for extra storage. Also consider folding over items (such as pants) instead of having them long hanging in order to save space.
Perhaps you need more shelving or you need to remove shelving for more rods. Your closet should fit your clothes, so make minor adjustments as needed.

Coat Hangers
Many people use whatever free coat hanger that they are given to hang their clothes, which looks messy and cluttered. You should have only one style of coat hanger.
Get rid of all wire hangers from the dry cleaners by giving them back to the dry cleaners.
At minimum, you should have basic white or black plastic coat hangers. They should all be the exact same.
A simple closet upgrade is to invest in velvet finish space saving hangers
or wood coat hangers that all match.
Both plastic and wood coat hangers have complimentary hangers with clips to hang skirts, shorts, or pants, however they cost a bit more.
Closet Rods
Most closets have a simple wood rod. The problem with this rod is that it often bows, especially if there are not enough supports. If this is happening in your closet, simply invert the rod so it bows upwards and install an additional support bracket.
Another way to upgrade your closet is to replace your wood rods with metal closet rods for a more high end look. I would not suggest using metal rods in areas with high humidity since they may rust.
Matching Storage Containers
Most closets have shelves above the rods for additional storage. If you don't have shelving up there, then add some for additional storage.

In order to upgrade your closet, purchase matching storage containers for those shelves to make your closet look unified and tidy.
If you only have one shelf above your closet rod, consider adding a second shelf, if you have room, for additional storage.
Bottom Platform
A designer trick to upgrade a closet is to add a bottom platform that keeps hanging clothes from touching on the floor.
The bottom platform makes the entire closet feel like an expensive custom built-in piece of furniture.
Back of the Door
In order to take advantage of every bit of storage space, do not forget about the back of the closet door. You can upgrade your closet by hanging hooks on the door for accessories or add a full length mirror there.
Light Fixture
If your closet has a basic and boring light fixture, upgrade it with something more fun and unique that compliments the rest of your home.