Most of the homes I visit are mass produced by builders who build the same homes over and over (plus or minus a bedroom or bathroom).
Even custom home builders use the same basic and boring materials for a home because they are familiar with them, they are readily available, they already know how to install them, and they are cheap so they keep costs down.
So, what can you do to make your home the special and one of a kind show place that you want? Here are a few ideas.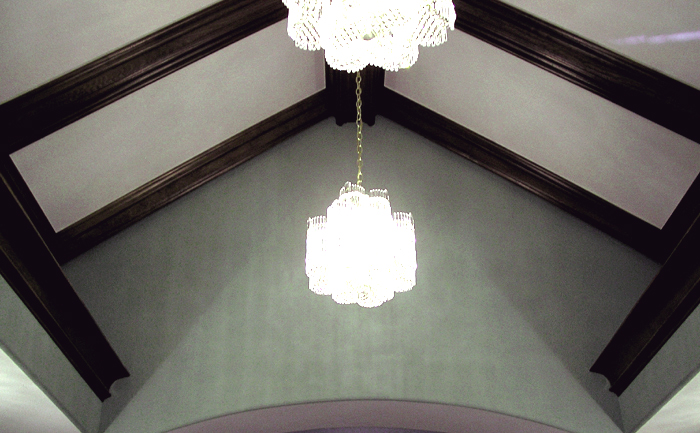 Interior design by Fletcher Design Consultants
Paint
I want you to paint every wall in your house that is painted in cheap flat builder beige paint.
Even if you want the walls a beige color, go lighter or darker than your original color in a sheen other than flat.
Be daring with a few walls and paint them a unique and bold color.
If bold scares you, then consider painting all of your walls the same white color as your baseboards.
It is just paint, so you can inexpensively repaint the room in 2 to 5 years without breaking the bank.
Don't be boring.
Do something a bit unexpected in order to make your home special.
Wood Floors
I have not met anyone who does not love wood floors.
Wood floors bring warmth to a home that basic builder beige carpet or ceramic tile cannot match.
If possible, opt for real wood instead of fake laminate flooring.
Lighting
Try to replace most of the light fixtures in your home, especially that ugly fluorescent light box over your kitchen island (at least paint it the ceiling color to disguise it) and the light bars over your bathroom sinks.
Your dining room should have a fabulous chandelier as the focal point of the room.
Don't skimp on size - go big for added drama.
Also don't forget about the function of the room.
Make sure to select beautiful light fixtures that emit an appropriate amount of light.
Add dimmer switches so you can control the level of light per time of day and activity.
Focal Point
Try to find at least one focal point in each of your rooms to make your home special.
The focal point of your living room is probably your fireplace, so upgrade your fireplace for a custom look.
The focal point of your bedroom is probably your bed, so how can you make yours unique?
Consider removing your microhood and replacing it with a freestanding vent hood to be the focal point of your kitchen. Make sure to run your backsplash tile up to the ceiling behind the new vent hood.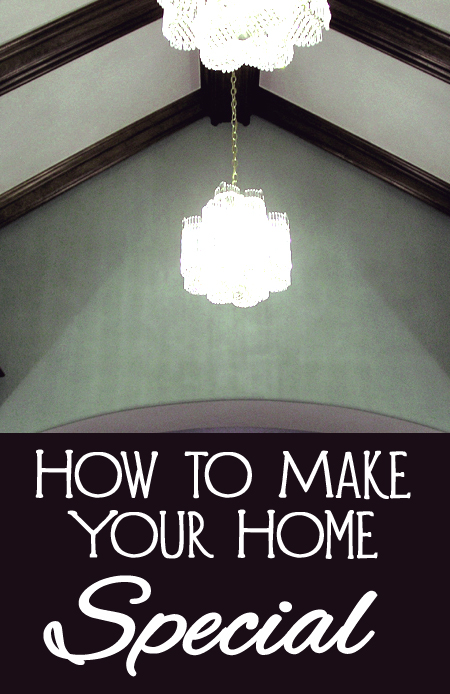 Outside
Yes, I am an interior designer, but I also care about the outside of your home.
The outside of your home sets the stage for what will be on the inside.
Your outside is also visible from inside your home through your windows.
Don't settle for the 2 trees and 5 shrubs your builder installed.
Look through your windows at the view outside, or lack thereof.
Try to have something beautiful to look at through every window.
If you are like me and never open your windows, remove the bug screens to have a clearer view outside.
Make sure that your front yard looks its best from the street to create good curb appeal.
Save
Save
Save
Save
Save