I believe that your home's interior design can attract or detract people.
Whether you are looking for a girlfriend, a boyfriend, or a roommate, you should decorate your home in order to increase your chances of attracting the right people.
Here are some common problems people have when decorating that hinders them from attracting the right people.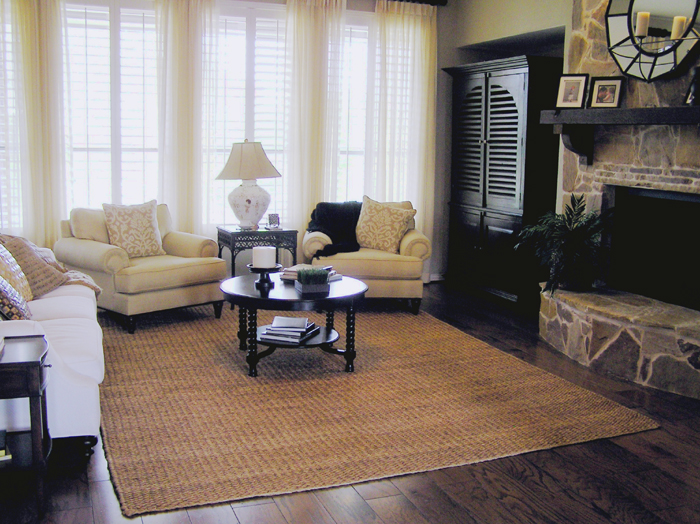 Interior design by Houston area home builder, photo by Fletcher Design Consultants
Clutter
Clutter is the worst design problem in many homes.
Clear the clutter to make your home more welcoming and inviting for people.
No Quality
If you are trying to attract a mature person of quality, your home should reflect quality also.
Get rid of all of the cheap furniture you purchased at discount stores and ugly hand me downs from your grandmother.
Have pride in your home and show that you have stability.
Remove neon beer signs, band posters, and excessive collectables that have overtaken your home.
Replace these items with real artwork and other items of quality.
Too Feminine
If you are a woman trying to attract a man, do not decorate your home with too many floral patterns, frilly fabrics, and the color pink since it is not a welcoming environment for a man.
Avoid overly girly things, especially items that seem juvenile.
Try to decorate your home in a more gender neutral style with a few mature feminine touches.
Too Much Stuff
In order to show that you have room in your life for another person, you should have plenty of room in your home.
Do not have a home that is stuffed full of too many things.
You should have some breathing room and show that there is room for you to add to your life.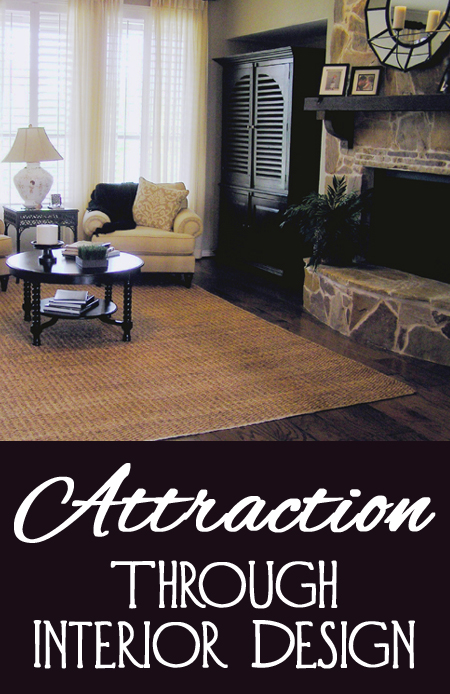 Interior design by Houston area home builder, photo by Fletcher Design Consultants
Bad Memories
Everyone has both good and bad memories.
Memories are often tied to items in a home, such as a gift given to you by an ex boyfriend, a favorite chair of a family member who has passed, or a photo of a loved one or vacation spot.
Purge your home of items that remind you of your bad memories.
If you don't want to get rid of the items, at least box them up and put them out of sight for a while.
The removal of bad memories will allow more room for good memories in the future.