When remodeling a kitchen (or designing a kitchen for a new home), many people spend hours deciding on the aesthetic choices - the color of the countertops or the style of cabinet doors.
What should be more important than aesthetics is the function of your kitchen.
Consider these functional upgrades for your kitchen when remodeling.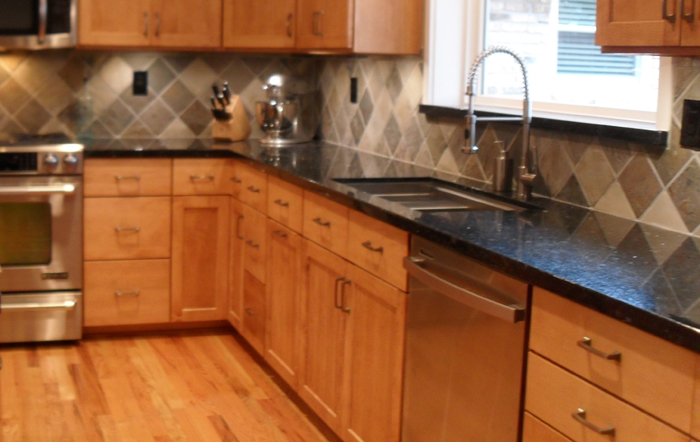 Interior design by Fletcher Design Consultants
(Disclaimer - This website contains affiliate links, meaning I get a small commission for purchases made through the links that offsets the fees associated with publishing this blog, however you will not pay any additional cost)
Two Dishwashers
Most homes only have one dishwasher.
A current trend is to have two dishwashers in order to reduce the amount of time doing chores.
Two drawer dishwashers are currently popular, but having a full sized dishwasher on either side of your sink is also becoming popular in custom homes.
Beverage Refrigerator
In busy homes, it seems that people are constantly coming to the kitchen to get a drink out of the fridge and getting in the way of the cook.
Instead of storing your beverages in the main refrigerator, consider adding a beverage fridge or drawer in an out of the way spot to reduce the traffic in your kitchen.
Prep Sink
The main sink in a kitchen is used most often for washing dirty dishes.
Consider adding a prep sink to your kitchen for washing food items and hands.
The second sink will allow another person to assist in cooking, reduce contamination of food items, and allow people to wash their hands before eating without getting in the way of the cook.
Drawers Instead of Doors
Cabinet doors are easy and cheap to construct, so they are typical in kitchens.
Items in the back of cabinets are difficult to reach and you often have to remove other items to access them.
Instead of cabinets doors, use cabinet drawers on most of the lower cabinets in your kitchen.
Items in the back of drawers are easy to access and items stay more organized.
You can add pull out drawers to your existing cabinets to get nearly the same effect.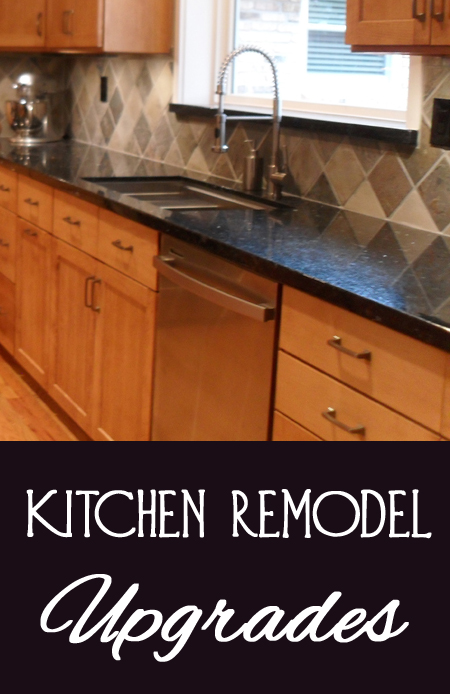 Proper Vent Hood
Many homes have vent hoods built into a microwave that is mounted over the range.
Some of the microwave vents just recirculate the air and do not actually vent to the outside!
Consider replacing your microhood with a proper vent hood and relocate your microwave to a different location.
Lighting
There should be multiple light sources in your kitchen so you can adjust the lighting per your activity.
You should have overhead lighting to light the entire room and task lighting directed on your countertops.
Your task lighting can come from a ceiling light fixture or under cabinet lighting.
You can even have accent lighting to light a particular object or ambient lighting to create a nice glow in the room.
Save