Shutters are a very common architectural element on homes, especially in the south.
Shutters can make a home look more charming and style appropriate if done correctly.
Unfortunately, many home builders do not know how proper shutters should look.
Here are the good, bad, and ugly ways that shutters are used, but we will start with the ugly first.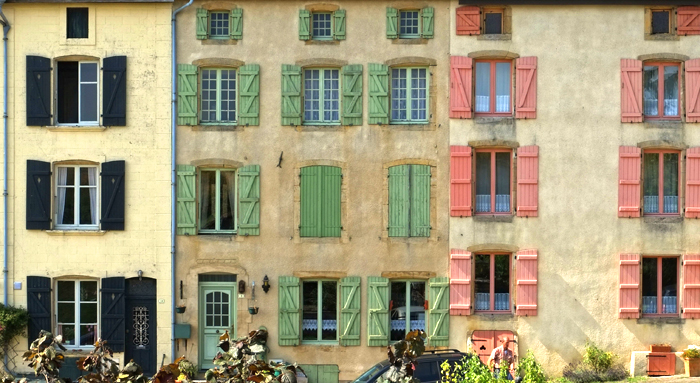 photo courtesy of Eric Huybrechts flickr.com/photos/15979685@N08/11234327794
(Disclaimer - This website contains affiliate links, meaning I get a small commission for purchases made through the links that offsets the fees associated with publishing this blog, however you will not pay any additional cost)
Ugly - Wrong Size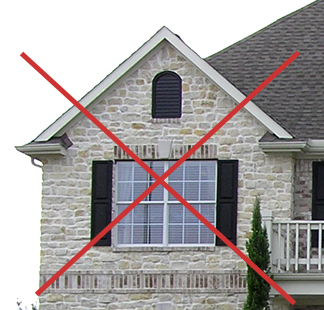 The original intent of shutters on the outside of a home was to be able to protect the windows, provide ventilation, and help with light control.
Many shutters these days are sized way too small.
If you have a shutter on either side of your windows, it needs to be the width of half the window so it appears the correct size.
Shutters should be custom fit for each and every window, not one size fits all for the entire house.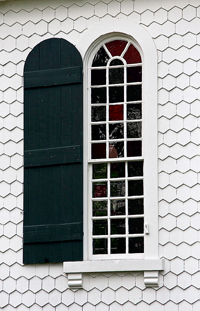 photo courtesy of Liz West flickr.com/photos/calliope/7815037204Ugly - Wrong Shape
If your windows are arched, then your shutters should be arched also.
Do not slap on rectangular shutters if your windows are not rectangular.
Ugly - Shutters Far From Window
Yes, some people apply fake shutters to their home that are inches or even feet away from the window.
Really?
What is the purpose of that?
Bad - Wrong Material
Shutters should be made of a sturdy material, such as wood.
Get rid of all shutters made of flimsy materials, such as plastic, vinyl, or PVC.
They are cheap and look tacky.
Most shutter styles are very simple and easy to construct, so consider custom making wood shutters for your home.
Bad - Shutters Without a Window
In order to make a home look more symmetrical, some home builders will add some closed fake shutters to the outside of a house to make it look like there is a window there, but it is fooling no one.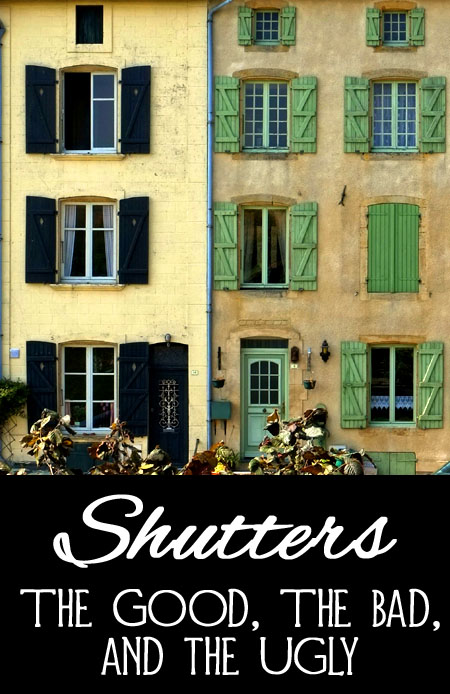 photo courtesy of Eric Huybrechts flickr.com/photos/15979685@N08/11234327794
Good - Functional Hardware
The best shutters are those that have functional shutter hardware (at minimum, get decorative hardware that looks like it could be functional) on wood shutters.
Shutters should have hinges to be able to close and dogs that hold the shutters open.
Even if you have no intention of ever closing your shutters, you should have functional hardware for an authentic look.
Many wood shutters have a very simple design that only requires basic skills to construct, so many homeowners can make their own at a minimal expense.
Save