Most everyone loves nature, but most do not fully incorporate it into their daily lives.
You may spend money each month paying someone to mow your lawn that your feet never touch.
Why not incorporate nature into your daily life?
Here are a few ways to bring the outdoors in and the indoors out at your home.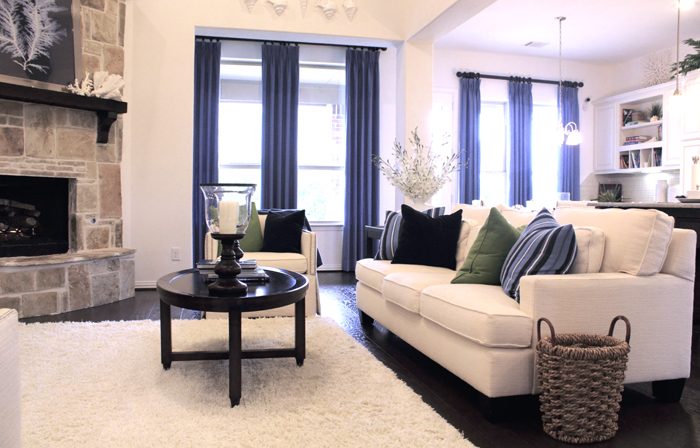 Interior design by Houston area home builder, photo by Fletcher Design Consultants
Outdoors In
There are many ways to bring the outdoors into your home.
The easiest way is to let the view in through your windows.
Don't leave your blinds and curtains closed all the time.
As you turn on the light switch in a room in the morning, also open the curtains and blinds.
If you are like me and never open your windows, remove the window screens to allow a clearer view.
Analyze your view through each window and create an outdoor focal point for each view.
You can add an outdoor sculpture, a beautiful tree, a flowering vine, or a water feature that is both beautiful and masks noise.
Another way of bringing the outdoors in is through plants and flowers.
I am not a fan of artificial plants and flowers, but I love bringing in nature through real flowers and plants.
There are many easy to care for house plants that work well indoors.
For flowers, consider cutting greenery and/or flowers from your garden and bringing them inside in small vases throughout your home.
Incorporating natural materials in your home will also bring nature inside.
You can incorporate natural stone, stained wood, wicker, or artifacts from nature such as driftwood, sea fans, pine cones, and polished stones.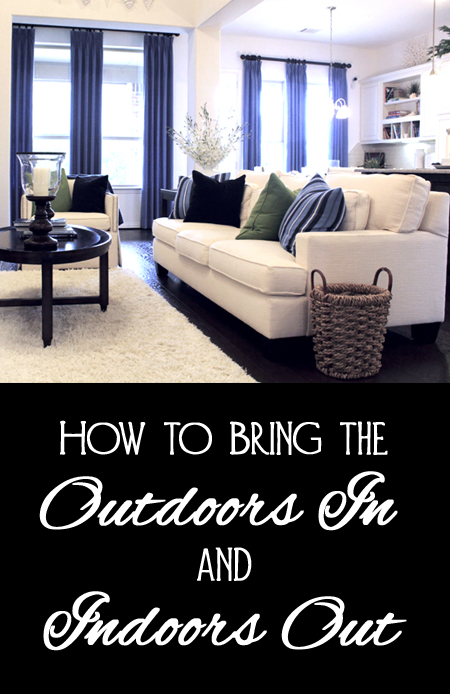 Interior design by Houston area home builder, photo by Fletcher Design Consultants
Indoors Out
If you are fortunate enough to live in a home with a yard or garden, then you should utilize that space to increase the usable living area of your home.
Build an outdoor room by adding a patio or pergola.
Invest in quality outdoor furniture that is as comfortable as your indoor furniture.
Create activity zones throughout your yard that encourage people to move around and enjoy all parts of your outdoor space.
You could have a play set for the children, dining furniture for eating, and a spa for relaxing.
Save
Save