Most of the people I meet want their homes to look like a design magazine, but they don't know where to start when it comes to home styling.
Even if they have lots of pretty things, they don't know how to put them together correctly to get a designer look.
I am going to let you in on one of my designer secrets for home styling.
This technique uses tall, medium, and short items to create a designer look.
This method is especially relevant when decorating a dresser, night stand, coffee table, sideboard, fireplace, or entry table.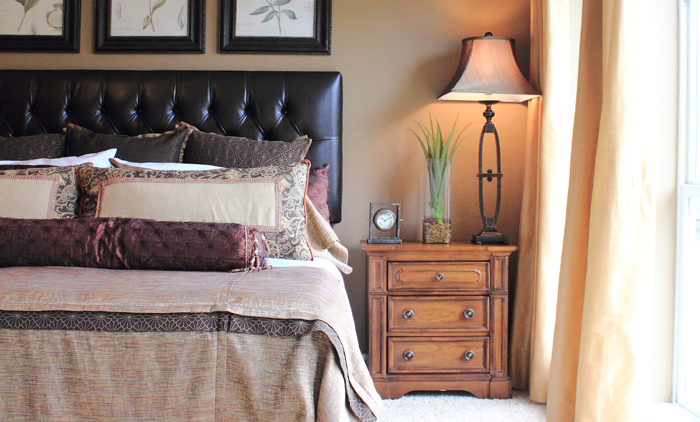 Interior design by Houston area home builder, photo by Fletcher Design Consultants
Using items of all one size is not very interesting and feels static and flat.
Decorating with items of multiple heights makes the arrangement feel interesting and dynamic.
When decorating a surface, start by using one tall, one medium, and one short item.
You may want to add from there - maybe one item that is even shorter (like a hardback book) or an item that is even taller (like a tall skinny sculpture).
Just add one item at a time and evaluate the composition as you add items since you don't want to add too many and make your surface feel cluttered or messy.
Here are a few ideas for items that can be used in decorating surfaces in your home.
Tall
There are many different tall items you can use for decorating.
Some popular items include lamps, decorative vases, floral arrangements, tall candles in tall candle holders, large artwork, and sculptures.
The tall item will typically need to be both tall and skinny so it doesn't seem too overwhelming for the space.
Medium
When selecting medium items for home staging, consider floral arrangements, picture frames, sculptures, clocks, and medium sized candles in candle holders.
If you want to elevate your medium item to be a little taller, consider putting it on top of a stack of hardback books.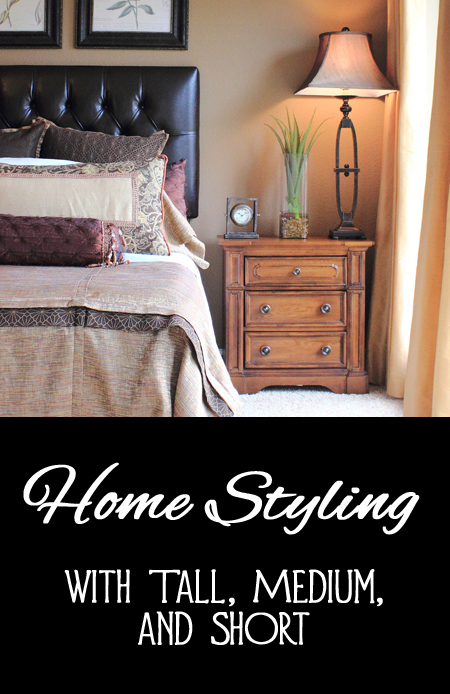 Interior design by Houston area home builder, photo by Fletcher Design Consultants
Short
Short items that you should consider when decorating are small clocks, hardback books, small sculptures, paperweights, decorative trays, figurines, and decorative bowls.
Make sure to not use short items that are so small that they are not able to be seen.
A good size of a short item is no shorter than 6 inches, however there are always exceptions to the rule.
Save