I recently blogged about styling accessories in your home, however that is just a portion of the decorating process when it comes to accessories.
The main problems that people have with accessories is that they either purchase too many things, too few things, or the wrong things.
Here are some designer tips and tricks for decorating your home with accessories.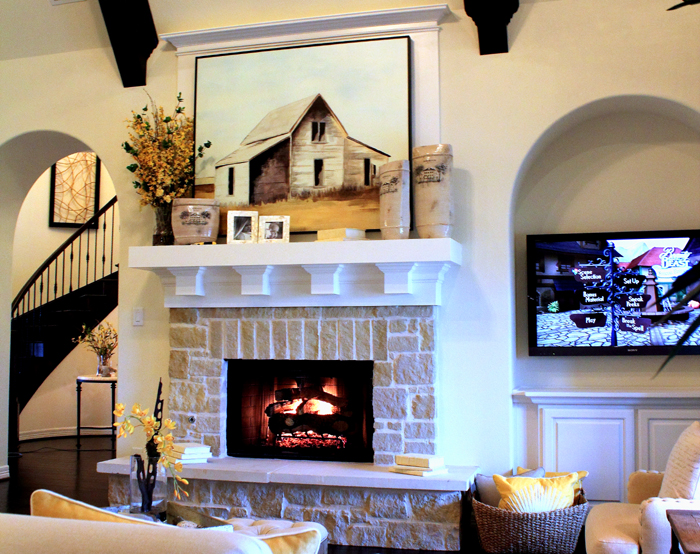 Interior design by Houston area home builder, photo by Fletcher Design Consultants
Wait
Don't put the cart before the horse.
Avoid shopping for accessories before you have the major furniture pieces in the room.
You need to get a feel for the room, how spacious it is, any eyesore that needs to be concealed, and how the colors work together in order to decorate it properly.
If you happen to run across a one of a kind accessory that you absolutely love while shopping for your major furniture pieces, then go ahead and get it, but don't buy some mass produced item that you kinda like and is the right size.
Don't settle for just OK.
One of a Kind
Just as you would not like to go to a party wearing the same dress as someone else, you don't want to have the same accessories as anyone else.
One of a kind items are always better than mass produced items.
Shop for accessories at estate sales, antique shops, and smaller accessory stores.
Try to disregard the color of accessories and instead consider the shape since most anything can be painted to the color of your choice.
Fewer and Bigger is Better
When selecting accessories, opt for fewer larger items than a larger quantity of smaller items.
Groupings of smaller items tend to feel cluttered but larger items demand attention and feel important.
Whatever you feel is a large accessory, find one just a tiny bit larger.
Just Enough
You need to have the correct quantity of accessories for your home to feel properly decorated.
Too few accessories will make your home feel sterile while too many accessories will make your home feel smaller and cluttered.
Add one accessory at a time to your room and live with it for a while before adding any more.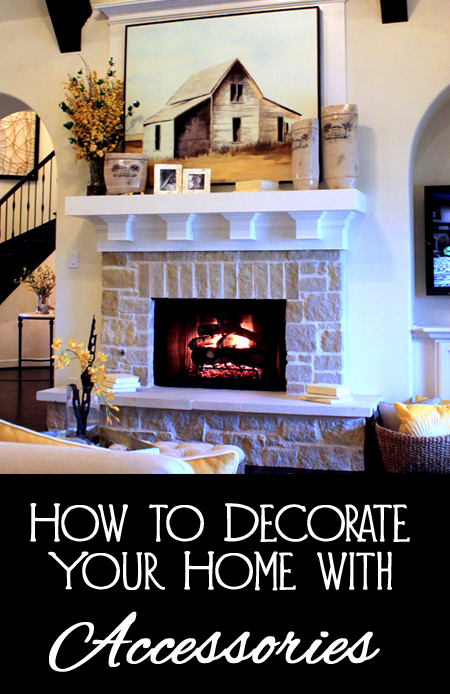 Save
Save