Why are your walls builder beige or some other boring neutral color?
I can understand using a neutral paint color in rooms where repainting would require more than two days and/or a very tall ladder, but there is no excuse for being boring and generic in smaller rooms or on an accent wall.
Please don't be scared of painting - it is the least expensive yet most dramatic thing you can do to a room.
Each room in your home needs at least one focal point and using an interesting paint color can give you the focal point that you need to make your room more interesting and one of a kind.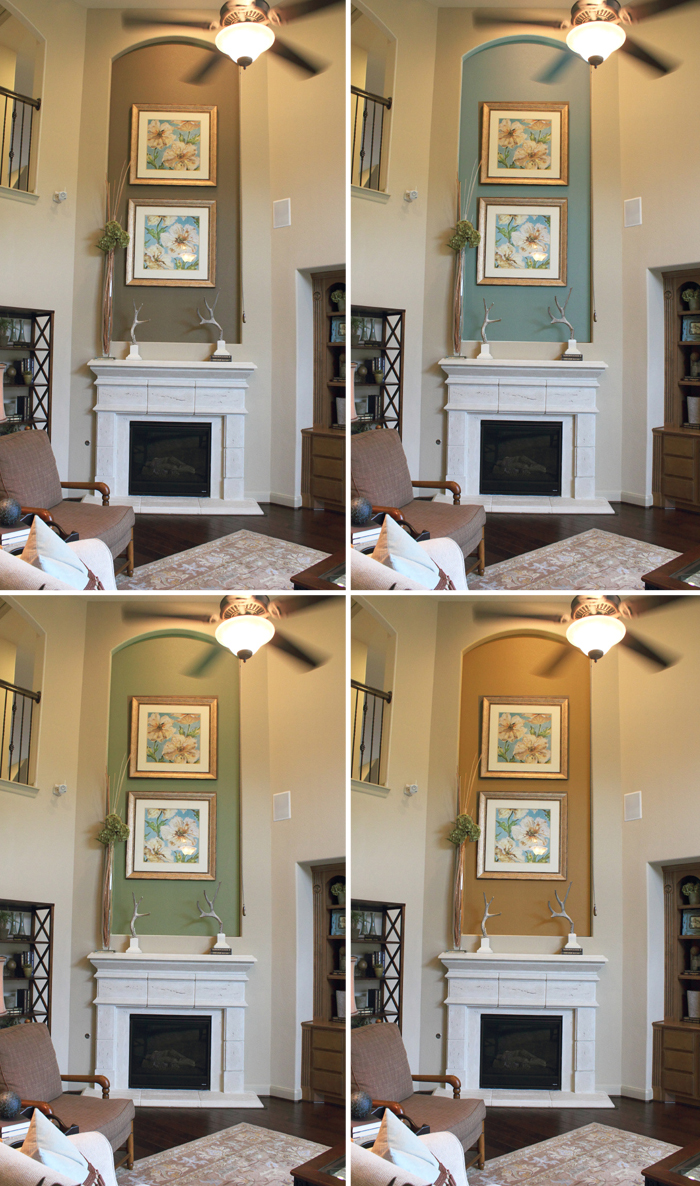 Interior design by Houston area home builder, photo by Fletcher Design Consultants
What if I Don't Like It?
You shouldn't pick a paint color after looking for two minutes and hope for the best.
See my other blog post on how to select a paint color to make sure you do like it.
What if I Get Bored of It or Change My Style?
Paint is relatively cheap and somewhat easy to change.
If you don't like your paint selection in two years, then paint over it.
Don't fret - everything will be OK.
What About Painting Furniture?
Yes, you can paint furniture.
You can even paint it a crazy bold color so it is the focal point of your room (consider using red, orange, bright blue, hot pink, highlighter yellow, or any metallic color).
Don't be scared - just go for it.
If you don't like it, then you can repaint it.
If you have a stained piece of furniture that you have painted, you can strip the paint off and get it back to the natural wood color, but it will be a bit more work.
Consider shopping at flea markets, estate sales, and antique stores for furniture that has a good shape but unattractive finish.
You can paint that furniture the color of your choice to have a one of a kind item in your home.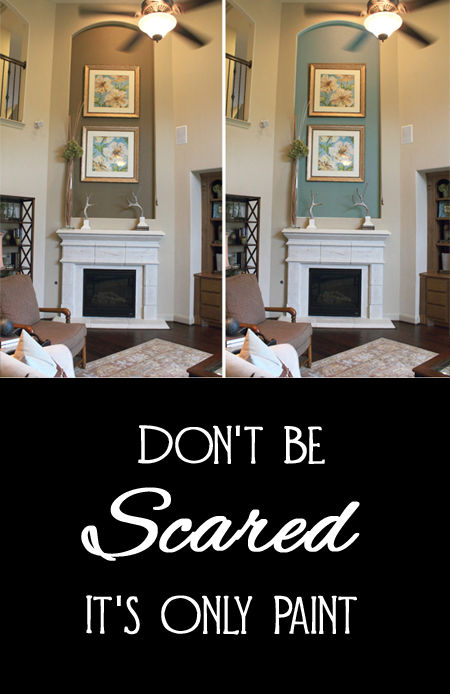 Interior design by Houston area home builder, photo by Fletcher Design Consultants
Save