Animal print is a very polarizing pattern when decorating - people tend to love it or hate it.
Those who love it often have a tendency to overdo it so their home looks like a tacky zoo gift shop.
Animal print can be used as a neutral that coordinates with most anything, as long as you don't overdo it.
Here are a few ways to use animal print in your home without looking like you just came back from a safari.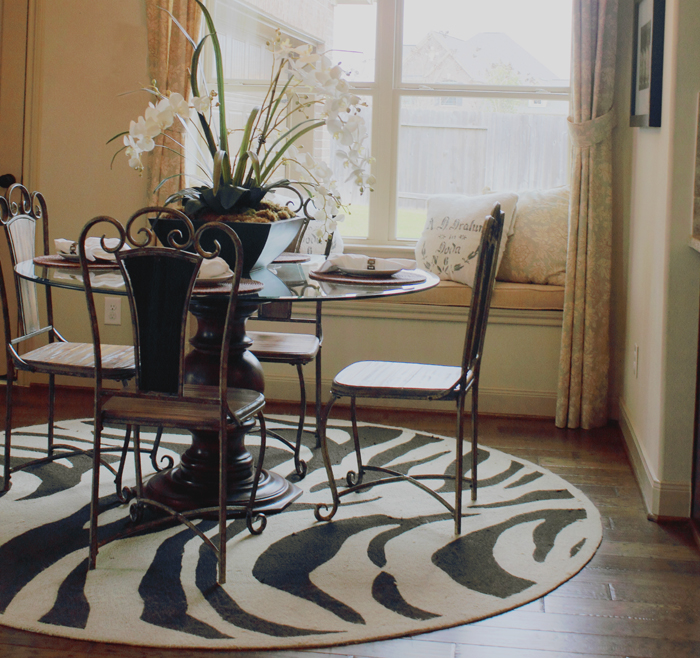 Interior design by Houston area home builder, photo by Fletcher Design Consultants
One Print is Plenty
When selecting animal print for your home, one print per room is plenty.
Do not mix zebra with giraffe, cheetah, leopard, and tiger.
Select one animal - not the entire jungle.
Less is More
Decorate your home as you would dress yourself.
You might wear an animal print scarf with a more neutral outfit but not an animal print shirt and matching animal print pants and animal print shoes and an animal print hat and an animal print purse.
One or two matching animal prints works well.
Smaller is Better
Instead of decorating with a large animal print sofa, consider using an animal print side chair or ottoman.
Instead of decorating with an animal print comforter on your bed, consider using a small animal print accent pillow.
Avoid the Jungle
Unless you are decorating a child's room, you should avoid a jungle theme in your home.
Animal print can easily sway towards a jungle theme, so avoid other jungle type items.
Do not use animal print with pictures or accessories depicting elephants, monkeys, or other items found in a jungle.
Decorate with more modern and urban pictures instead for an updated and sophisticated look.
Flooring
Animal print carpet and rugs are very popular.
If you use these in your home, do not add any other animal print in your room, else it may overwhelm the space.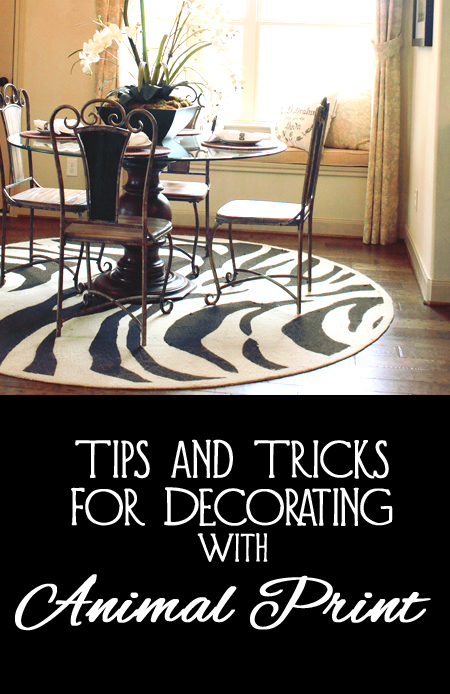 Interior design by Houston area home builder, photo by Fletcher Design Consultants
Save