Since Houston has such a warm climate, we tend to have ceiling fans in most every room of our homes.
Typical ceiling fans that I see 90% of the time have either oak or white blades and four light bulbs covered with glass shades or a glass bowl.
Basic and very boring.
A friend of mine insists that all ceiling fans should be white in an attempt to blend in with the ceiling, but I disagree.
I believe that ceiling fans can be interesting and beautiful enough to be a focal point in a room.
Here are a few ceiling fans for you to consider when decorating your home.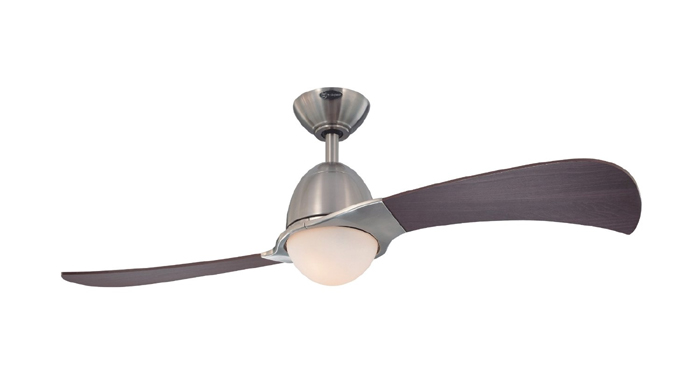 (Disclaimer - This website contains affiliate links, meaning I get a small commission for purchases made through the links that offsets the fees associated with publishing this blog, however you will not pay any additional cost)
Two Bladed Ceiling Fans
Since most ceiling fans come with 5 blades, a 2 bladed ceiling fan will definitely become a focal point.
Pay attention to the airflow produced by 2 bladed ceiling fans and compare them with traditional ceiling fans before deciding if that fan is right for your home.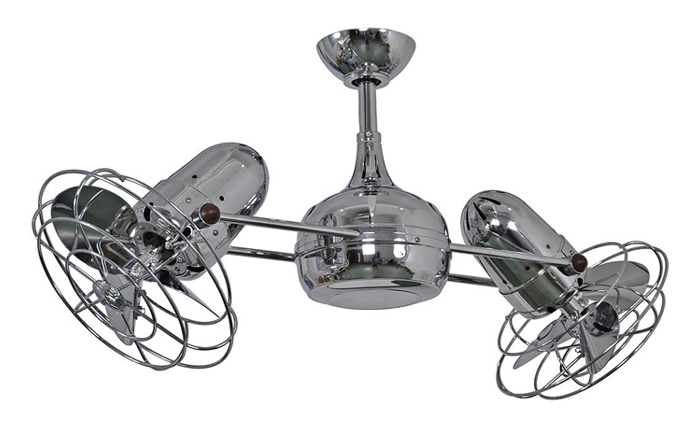 Double Headed Ceiling Fans
For a modern retro look, consider using a double headed ceiling fan.
Double headed ceiling fans come in different colored metals and will feature a caged or uncaged blade design.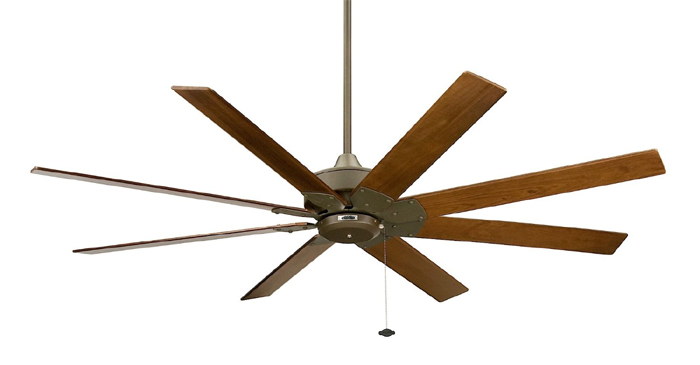 Industrial Sized Ceiling Fans
Similar in size to what you would find in a warehouse, industrial sized fans are now being made for residential applications.
You can find them looking industrial with metal blades, but you can also find some with a residential touch having wood blades.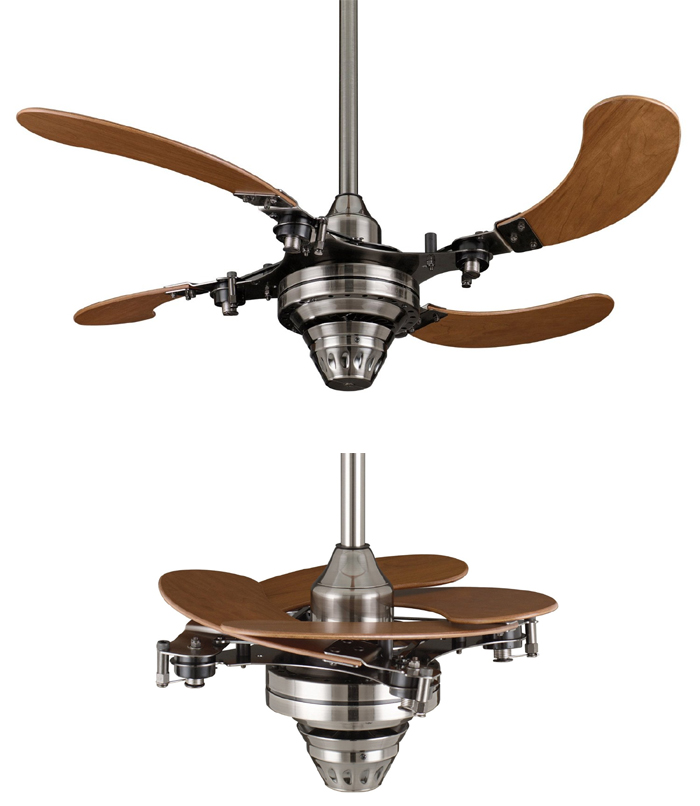 Retractable Blade Ceiling Fans
Many companies make retractable blade ceiling fans for people who don't want to see the blades when the fan is not moving.
They come in many different shapes and sizes.
Some blades fold over on themselves while others fold down like a flower closing its petals.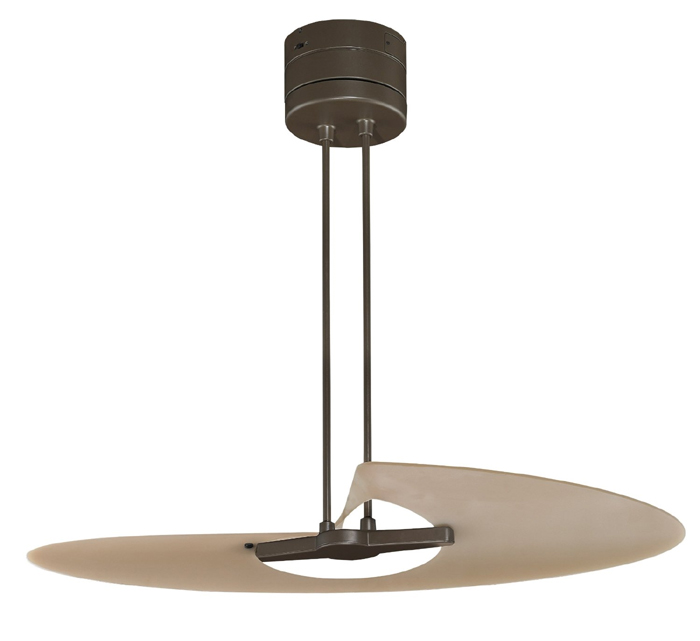 Sculptural Ceiling Fans
Sometimes ceiling fans are so pretty that they don't even look like ceiling fans.
The only word that comes to mind that can describe them is sculptural.
If you would like to receive for FREE "10 Reasons Why Your Home Looks Generic & Boring - and How to Fix It!", click here to join our mailing list and the article will be emailed to you shortly.