It is sad to say, but I am often bored going into different homes.
Homes tend to all look the same.
Part of the problem is that they were usually built by production builders who filled them with basic, boring, neutral colored finishes.
Even though the architecture was originally boring, that does not explain why the contents of the home are also boring and very predictable.
Let me guess, your walls are still builder beige, your bathroom and kitchen cabinets have no cabinet hardware, you have a beige fabric or brown leather sofa, your dining chairs have white upholstery fabric, you have minimal artwork, white faux wood blinds, and no curtains?
So, how do we fix this problem and create excitement?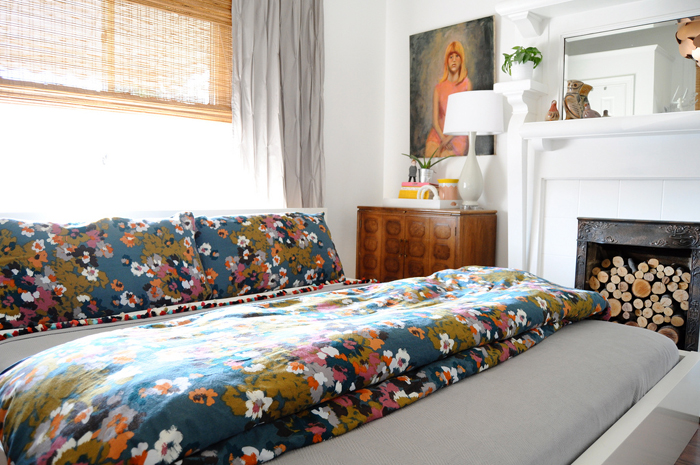 photo courtesy of Emily May flickr.com/photos/emilysnuffer/10270506134
Color
Avoid trendy colors.
Several years ago, the Tuscan look was very popular.
Homes were dominated with red and gold.
Now that Tusan style is no longer popular, homes are still filled with red and gold since changing out interior finishes takes time and money.
In order to avoid having your home look like everyone else's, use colors that are not in style.
Create your own style.
Don't follow trends, but be a trend setter.
If you are overwhelmed with color and want a more contemporary or modern aesthetic, consider painting your walls a bright white and have the color in your home come through some great artwork you hang on your walls.
Furnishings
Another predictable decorating theme people use is to purchase home furnishings almost exclusively from one particular company (usually a popular catalog furniture company).
Mix it up a bit.
Avoid furniture sets (except maybe matching bedside tables).
Get your bed from one store, your night stands from another, and select a vintage piece for your dresser.
Purchase your bed sheets from one collection and your comforter and decorative bed pillows from another.
Shop at flea markets, estate sales, and your parents' attic or basement.
If you like the shape of a certain furniture piece but its finish is dated or damaged, paint it a fun and fresh color.
Pick up items when you travel.
Avoid mass produced items if possible.
Shop at architectural salvage stores to bring some history and character into your home.
Blend Styles
For a stylish yet unpredictable home, blend two styles together to create a style that is specifically you.
You can blend modern with vintage (very popular when decorating a vintage loft), industrial with rustic, traditional with contemporary, or whatever styles appeal to you.
Be careful not to blend too many styles together, else your home may look like a collection of hand me down furniture.
Upgrades
There are certain things in a builder grade home that you should upgrade.
An easy and inexpensive upgrade is your door bell since an upgraded door bell sets the stage for an upgraded house.
While you are outside, why not upgrade your landscaping by adding a few colorful trees and plants?
Lighting is another important upgrade - especially the ugly light fixtures over the sink in your bathroom and the light fixture over your dining table (the one over the dining table should be a statement piece).
Cabinet hardware added to both your kitchen and bathroom not only looks pretty, but protects your cabinets.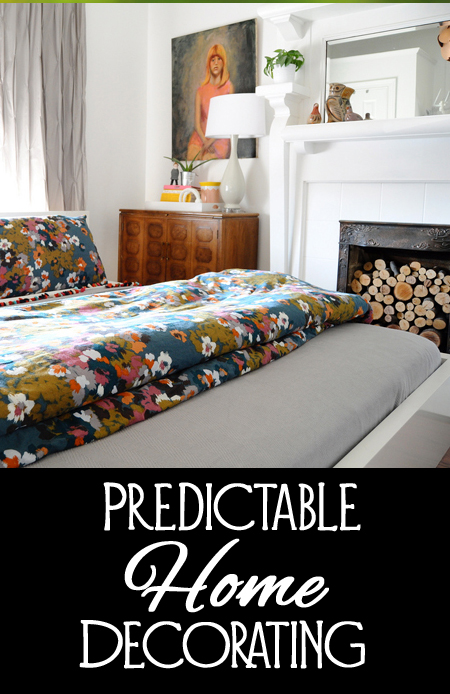 photo courtesy of Emily May flickr.com/photos/emilysnuffer/10270506134
Save